Struggling With Funding Your Business's Growth?
If you're like many small businesses, you might be fully ready to expand but just don't have the adequate funding needed right now to get there.
On your path to growth, are you currently struggling with any of the following situations?
Needing to finance jobs prior to being paid?

Expanding your staff or crew sizes to take on new projects or customers?

In need of new equipment to grow even further?

Have a great customer base, but some are slow payers?
Entering new regions or geographies to accompany your customers' growth?

Need additional raw materials or inventory to drive more sales?

Would really enjoy someone else handling Collections, thus allowing you to focus on the best ways to grow your business?
If any of this is familiar to you as a business owner, it's clear that your business will continue to struggle to meet its potential without the adequate cash on hand to fund its growth.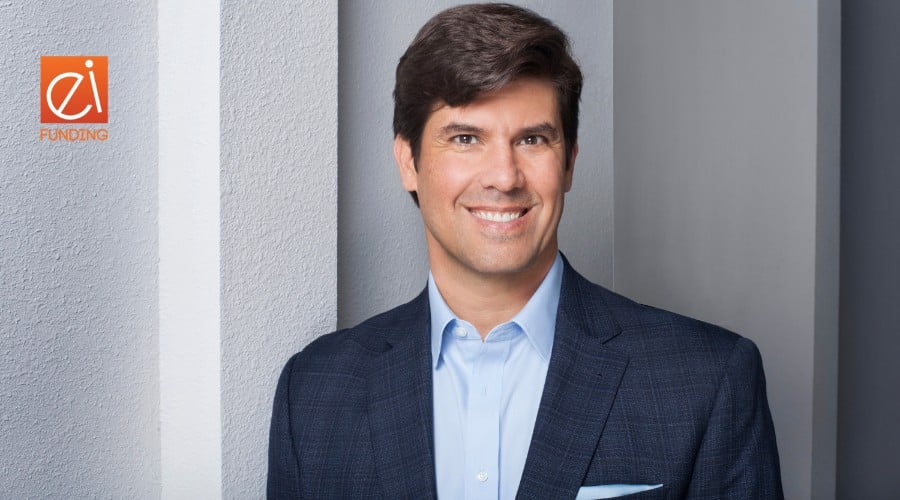 Meet Your Business's Trusted Financial Partner:
ei Funding
If you're ready to start growing your business, let ei Funding be your first step on the path to success.
With personal-touch guidance, specific industry-vertical expertise, attentive service and trusted financial advice, we're your small business's primary advocate that will work together in a partnership with you along the way.
Secure Financial Online Portal with 24/7 Access
Turn Your Invoices Into Cash Today With Factoring
Invoice factoring is our top service (and one of the oldest models of business financing). Factoring is the process of selling your B2B business's invoices to a factor in order to get a quick, easy cash advance to pay for your business expenses. The best part? The cash advanced to you is your money to begin with, so you won't have to worry about a 10-year payback period like conventional bank loans. All you pay is a small fee and we take care of the rest.
Factoring is a financial tool used by businesses across many industries. No more worrying about not having enough money, stressing about taking on too much debt, being rejected by the bank for a loan or feeling like you don't know where to turn for trusted financial guidance.
Learn how invoice factoring can help your business grow today.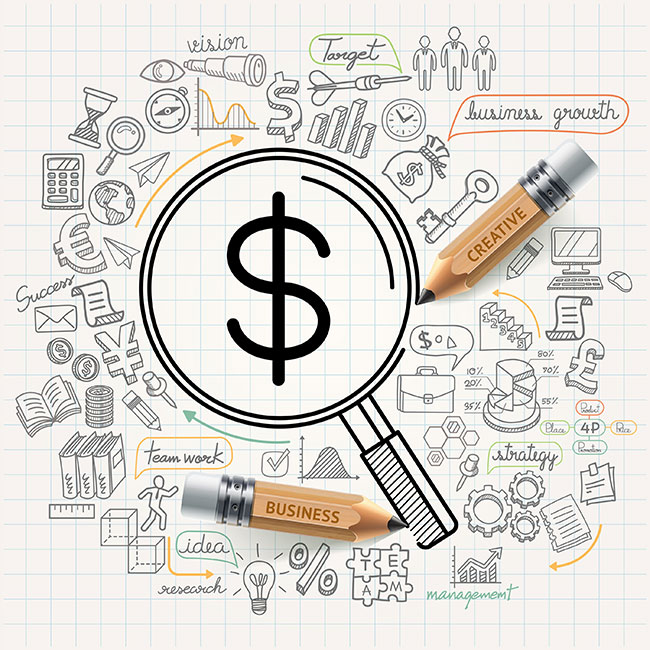 How It Works
Get Started in 3 Easy Steps

Step 1: Learn How Factoring Works
We want all your questions answered so you can feel confident in taking the next steps to grow your B2B business. Still have questions? Call us at 407-734-4155.

Step 2: Submit Your Application
Use our online application form to submit your business information, like balance sheets, P&L statements, corporate tax returns and three months of bank statements.

Step 3: Onboard With Your Trusted Partner
Upon application approval, we'll contact you within 1 business day to start your onboarding and help you get the cash you need right away.
Our Only Measure of Success Is Your Success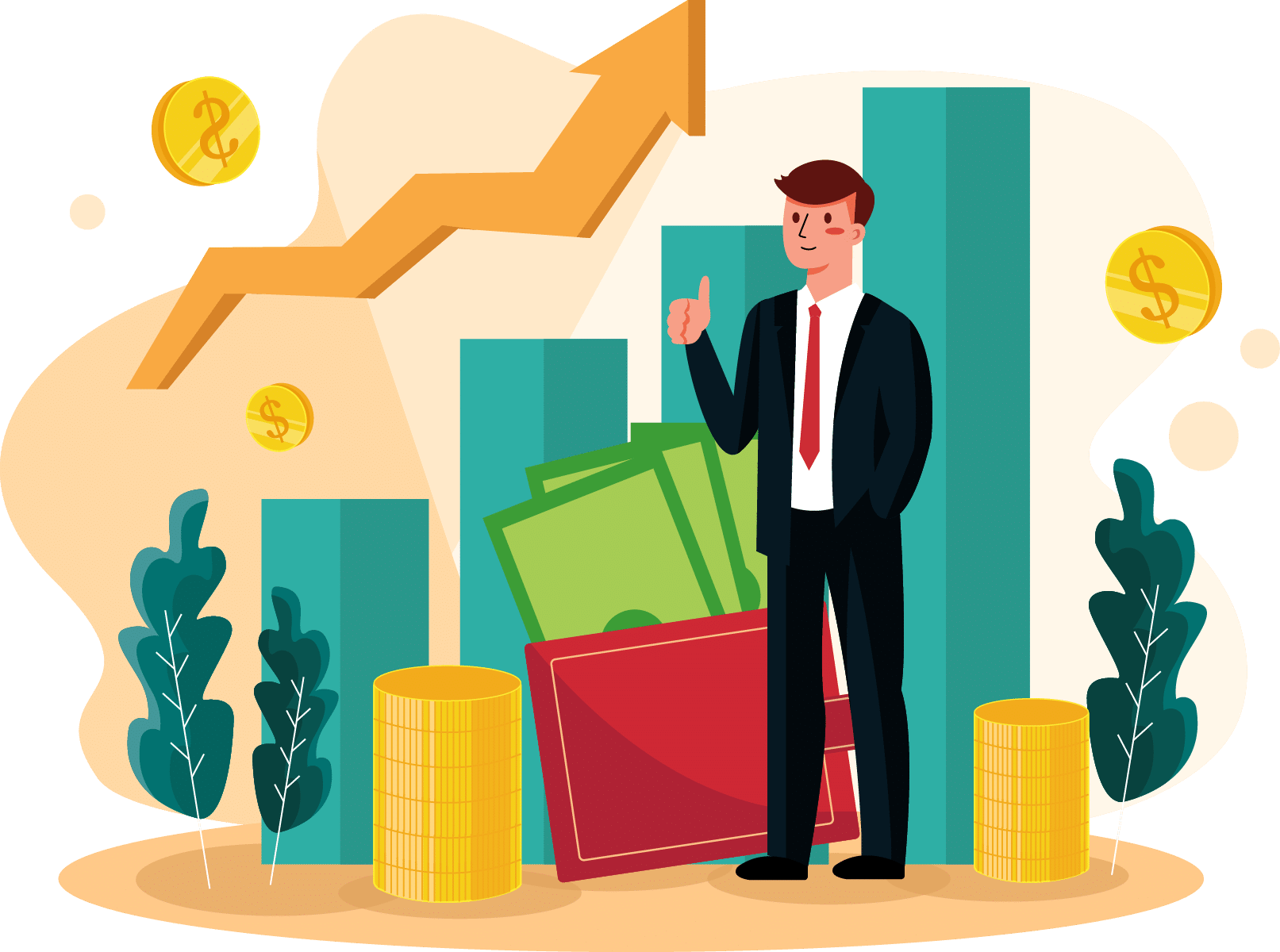 At ei Funding, we understand the tremendous risks associated with being a small business owner. You shouldn't have to go it alone.
We're here to help grow your B2B business to its full potential and we always deliver on our promises. Working with us means:
Relief of burdening financial issues

The ability to support expenses like payroll, raw materials, facility bills, etc.

Avoiding layoffs, returning equipment you can no longer afford, not being able to fulfill new contracts or losing contracts after working hard to get them
The ability to hire new employees, take on new projects and purchase new equipment to set your business apart from your competition

The chance to start thinking strategically, offer better services and expand your vision

Not taking on more debt or daunting payback periods — the money advanced is yours to begin with
We create long-term relationships with our clients, not one-off financing deals. Our average customer engagement spans more than two and a half years, and it's how we're able to provide consistent financing and support to meet your growing company's needs.
We've worked with hundreds of businesses, ranging from mom-and-pop stores and start-ups, to family businesses and corporations, and our diverse experience helps guide your business toward growth.
Hear It From Our Valued Customers
Client Testimonials
"We've worked with Ernane since last Spring. He's helped us immensely as far as our cash flow. It's been a real game-changer, honestly. He's been keeping things going for us. I wish we had known about Ernane sooner in our business cycle, it would have been really helpful."
"Before we started working with Ernane, it was horrible. It was hard to get invoices on time and correctly and there was just no feedback from our bigger clients.

Once we started working with him, we were able to establish a rapid and ready turnaround. I had the funds available when I needed it and a faster turnaround in payment to our contractors.."
"If it wasn't for Ernane, I'm not sure where I'd be right now with my business. He's on top of everything. I can hire more technicians now and I've grown the business by about 20 percent.

I have no words to describe how much he's helped me and how he's helping my business grow."
"If we didn't go through Ernane, we would have had to wait 30 days before our first check came. After we started working with him, we were able to pay our employees on a regular basis. Otherwise, we would have had to have them wait. This is one of the best funding companies."
"When I first started working with Ernane, I had the concept for my business and a really strong pipeline, but I was in a really delicate balancing act between accounts payable and accounts receivable, operations costs and cash flow.

Ernane has helped me every step of the way with capital for my business… He's just someone I want to do business with."
Browse Our Free Resources for Business Growth
We're eager to get your B2B business on the path to financial success. If you're still on the fence about applying, take advantage of these free resources in the meantime.