Heavy equipment: a construction company's biggest asset and one of its biggest expenses. Heavy equipment includes assets such as dump trucks, bulldozers, cranes, forklifts, backhoes and similar tools essential to operations in construction, landscaping, manufacturing and other related industries. In these highly competitive industries, having high-quality equipment, multiple vehicles and state-of-the-art technology can be key differentiators in your market.
Keeping up in a competitive industry means constantly evaluating your tools and equipment to ensure you're operating as efficiently and safely as possible. But when it's time to replace outdated equipment or expand your current offerings, you may not have the cash on hand to buy it outright. Heavy equipment financing solutions for construction companies can help you meet your business's growing demands without breaking the bank.
How Does Financing Construction Equipment Work?
While there is a wide range of financing options available for construction businesses, each has its own pros and cons. Generally, all forms of financing will involve a contract with a lender, who may provide funds for you to purchase your desired equipment or who may already own a piece of equipment that they then lend out to you for a fee.
Let's take a look at some popular options for heavy equipment financing in the construction industry.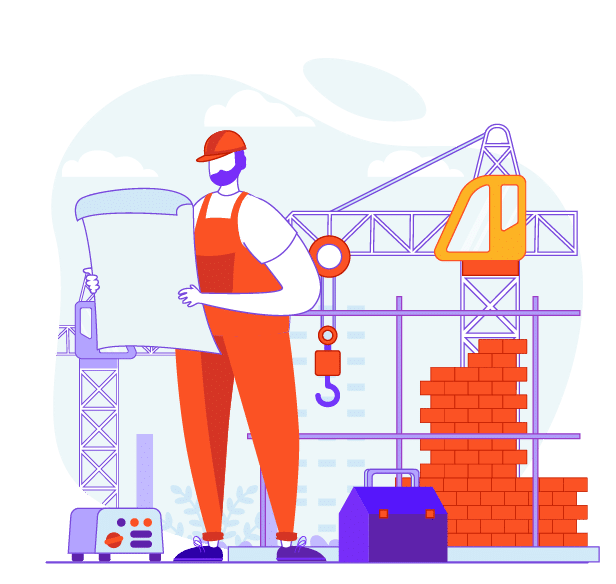 Heavy Equipment Loans
A heavy equipment loan is similar to many other traditional loans. First, you borrow a lump sum from a lender, such as a bank, to purchase the equipment. Afterward, you pay back the balance borrowed in monthly installments, as agreed upon ahead of time. Once you pay the lender back, you'll own the equipment outright.
It's important to be judicious about taking out large construction equipment loans — to avoid interest piling up, you must ensure you'll be able to make your monthly payment, even if your business goes through seasonal slowdowns. And interest rates can be high, between 8% and 30%, depending on the lender.
Heavy Equipment Leasing
If purchasing equipment is out of the question at the moment, heavy equipment leasing is one way to get access to new equipment at lower rates. When you lease, an equipment dealer will charge monthly payments to provide you with a machine. At the end of your lease, you may return the equipment, renew your lease, or purchase the equipment.
While equipment leasing may be a good option if you lack the funds for a down payment on a loan, it's not very cost-effective in the long run. Even if you purchase the equipment at the end of your term, you'll likely end up paying more over time than you would've had you purchased the machine outright.
Factoring+
Factoring+ is an innovative financing tool offered only by ei Funding. With Factoring+, ei Funding will purchase revenue-generating equipment and tools for your growing business. Then, we use rebates from the increased revenue generated by your new equipment to pay down the loan.
By using your generated invoices to pay back the loan, Factoring+ allows you to pay off your heavy equipment loan faster than other institutions' financing programs. This means you'll own the equipment sooner rather than later. And with personalized, VIP service, ei Funding will help you figure out a payment plan that works for your business.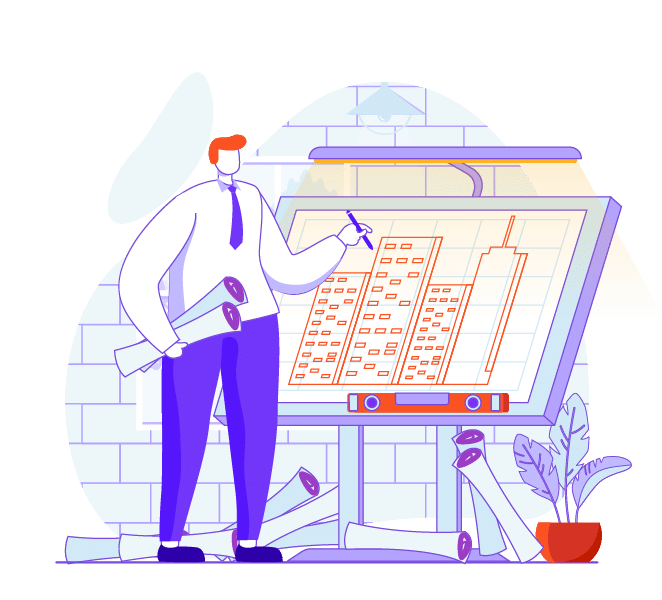 How to Finance Heavy Equipment
Each financing provider will have its own application process. Prior to approving a loan or lease, most will need to review your company's ​financial documents, ​such as balance sheets, profit and loss (P&L) statements, corporate tax returns and recent bank statements. By carefully researching your options for heavy equipment financing, you can ensure you're choosing a financing method and provider that meets your business's needs.
No matter the type of financing you choose, it's important to work with a trustworthy financial partner who can meet your business where it's at. ei Funding is trusted by B2B companies of all sizes and industries to provide personalized financial services and equipment financing.
Want to learn more? Simply fill out our brief questionnaire to see if Factoring+ might be a good fit for your business.
SHARE :