An Intro to the Telecom Industry
If you're in the telecom business, you know how competitive and ever-changing the industry has become over the years, especially within the U.S. With telecommunications being an integral part of nearly every industry, serving as the hub for technologies, equipment, networks and applications, and even our homes, its reach has expanded to telephone companies, internet service providers, cable system operators and more.
Whether it's building out new towers, providing the upgrades to receive 5G or laying fiber, telecom has grown into a necessary industry and service to support growing businesses now and well into the foreseeable future.
Because of this demand in services, telecom companies like yours are faced with both new challenges and tremendous opportunities. While you're able to confidently make investments due to growth and demand, you may also be burdened with the stress of funding your immediate expenses and collecting on outstanding invoices.
Financial Challenges Many Telecom Companies Face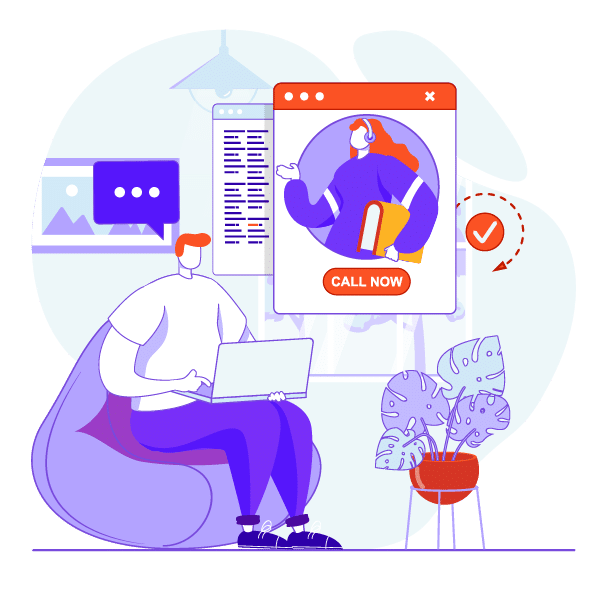 Growth and Correlating Expenses, Like New Equipment, Materials and Staffing:

Is your business growing? Fantastic! However, with growth comes the need for additional resources to get the job done right. Whether it's new equipment, new team members or just materials, these resources come at a cost, which means you need the cash today to finance them.

Finding the Best Option to Finance Your Growth:

With the expenses that come with sudden growth, it can be tempting to find the fastest, easiest option that yields the highest cash flow right now. However, smart telecom companies are mindful of what their businesses' financial health will look like long-term. That means finding a financing solution that fits your business — in the right amount and at the right cost that will allow your business to continue to grow.

New, Bigger Customers and Slower Payments:

Like many businesses, collecting on unpaid invoices can be challenging for telecom companies, especially when you're trying to focus on daily operations and growth. In telecom, payment terms of up to 90 days is not uncommon. Managing cash flow over longer payment terms and having to chase them down can be challenging to your small business, consuming precious time and money.

Fewer Opportunities to Get a Bank Loan: With the unpredictable and negative effects brought on by the COVID pandemic, bank lending has become more restrictive — even to growing telecom companies like yours. To avoid the frustration of being turned down by a traditional lender, you need another option to fuel your telecom company's growth.
Telecom Financing Options
When you're looking into telecom financing, it's important to know what cash advance options you have to help you get cash on hand as soon as possible to fund your growing business. While there are several options out there, not all are going to yield the best results. Many of them can actually cost your business a great deal more than others long-term.
Bank Loans
Pros:
Average loan amount is around $350,000 (other loans range from $5,000 to $500,000, depending on your circumstances)
Cons:
Tons of fees to deal with (application fee, origination fee, guaranty fee, annual fee, late-payment fee, etc.)

Lengthy approval process (can take up to 2 – 3 months to get approved)

Turnaround time can take between 14 – 90 days to see any funding

A higher credit score is usually required (typically a 730 or higher)

Payback period can last up to 25 years, depending on the loan type
Credit Cards
Pros:
Turnaround time can be very quick (ASAP via ATM withdrawal, in-person withdrawal from bank or a cash advance convenience check)

Quick and easy online application + quick approval process (often within seconds of submitting)

Payback period can be anytime (*however, the longer you have an outstanding balance, the more you will owe in interest)
Cons:
Average credit limit is around ~$6,000 (+ interest, if not paid within the designated pay cycle) — so, clearly, it's not a long-term solution to finance your business's growth

Average cash advance is only 30 – 50% of overall credit limit, which makes situations where you need cash on hand very difficult

All your working capital needs will never be furnished with credit cards (limits are based on your creditworthiness, and once reached, are difficult to surpass until paid down)

Tons of fees to deal with (application fee, interest charges, cash advance fee, annual fee, late-payment fee, etc.), making them a very, very expensive option

A higher credit score is usually required (typically a 670 or higher)

Payback period is long and can be very costly in the long run with accrued interest
Merchant Cash Advances
Pros
Average MCA amount is between $5,000 – $500,000

Relatively quick and easy online application and approval process (typically, a response is provided in one or two business days)

Turnaround time for funding can be as soon as 48 hours

Good credit score isn't required — approval is based on your business's ability to pay back the loan from future revenue
Cons
Costs and fees: 30 – 50% more than the principal amount and

daily

payments drafted from your business account based on a predetermined amount by the MCA company

Repayment terms are typically between 3 – 10 months, with daily drafts from your business checking account draining your cash on hand

MCA companies employ a "Consent of Judgement" clause, which means if payments are not made, a default judgement is automatically entered against your small business
Invoice Factoring (*The Best Choice for Your Money)
Pros:
Quick and easy application and approval process (applicants are contacted within 1 business day)

Transparent and simple pricing with no "gotcha" or hidden fees

Rapid funding (can typically be the same day as approval)

Credit evaluation not on the individual, but on the business — as a result, not dependent on the quality of your credit score
Cons:
Like everything in life, you will have to fill out an application. Don't worry though — it's straightforward and easy to do!
Why Factoring Is the Best Financing Option for your Business
With factoring for telecom, you aren't tying yourself down to long payback periods with monthly or daily installments like with bank loans or merchant cash advances. The money your factor advances you is your money in the first place. It's collected from your service or product invoices and provided to you from your factor, minus a small fee.

Factoring ensures you won't need to spend time or money dealing with interest rates, daily withdrawals, or paying off money borrowed plus interest at the end of a term loan.
This leaves you with time and money to focus on what you do best: run and grow your business. Download our free guide to invoice factoring today to learn more about how factoring can help your telecom business.
Hear It From Happy Telecom Businesses Like Yours
"If it wasn't for Ernane, I'm not sure where I'd be right now with my business. He's on top of everything. I can hire more technicians now and I've grown the business by about 20 percent. I have no words to describe how much he's helped me and how he's helping my business grow. I definitely recommend working with him to anybody. Once they see how on-point he is, they'll love him."

— James Quiles, Owner, A&J Telecommunications, LLC
The Telecom Financing You Need Starts With ei Funding
Ready for a safe, easy and inexpensive way to get the cash you need today to grow your telecom business? Let ei Funding be your trusted solution.
Not only do we provide up to 90% of the funds on your unpaid invoices for a nominal fee, we also provide financial advisory services, which include debt consolidation and even equipment financing secured by your factored receivables to help ensure your business keeps on growing steadily and profitably.
At ei Funding, our success is your success. Take our invoice factoring quiz or apply today to get started!
SHARE :