As a business owner, you have a lot of obligations. But you can't always wait for clients and customers to pay their invoices when you have immediate needs. In cases like this, invoice factoring can help.
Invoice factoring is one of the oldest forms of business financing, and it's used around the world today. The application process for factoring is relatively quick and can be completed in as little as a few days or a week. After your credit check is approved and we've completed our due diligence and underwriting process, you'll then be on your way to receiving the funding you need quickly and reliably.
Everything You Need to Know About Factoring
Let's start with a simple definition. Invoice factoring is a cash advance against your invoices. It's a type of funding that allows you to access the money you need, upfront, from invoices of the products and services you've already delivered.
Here's a quick summary of how invoice factoring works:
First, you present the invoice to a factor for funding.
The factor will then advance you the money you need against the invoice. This upfront advance is typically 80-90% of the invoice value.
In thirty days or so, when your Customer pays the invoice, you receive the remaining balance of the invoice minus a nominal fee.
Why Use Factoring?
Invoice factoring is an effective way to get the capital you need when you need it. Whether you're experiencing a "dry spell" of liquidity or want to pursue an immediate growth opportunity, invoice factoring can help.
Any business can use factoring, from manufacturing companies to hospitality staffing agencies. Even if you own a new company and therefore don't have much of a credit history, you can use factoring to access capital quickly because it is your Customer who will be paying the factor — if they are a solid company in good standing, that's really where the focus is, and not on how new or small your company is at the moment. Factoring can assist businesses at any stage of growth and they do that consistently every day all across the world.
Learn everything you need to know about factoring by checking out our blog: How Does Invoice Factoring Work? 5 Simple Steps.
The People Involved in Factoring
There are three major parties involved in factoring:
You
Your customer
The factor is a third party that provides the advance against your invoice. It's important to note that when you present an invoice to a factor for funding, your customer will then pay the invoice balance to the factor, not you.
Why Use Invoice Factoring: 4 Big Reasons
Solve Cash Flow Problems
Invoice factoring is a viable solution for cash flow problems, providing almost instant working capital to a small- to medium-size business. You can make up for any shortfalls with the upfront advance and take care of immediate expenses. Factoring is especially beneficial at companies where it may take a long time to turn receivables into cash.
Enable Long-Term Growth
Invoice factoring is also a way to enable long-term growth. If your business is expanding and you need funds to take advantage of new growth opportunities, invoice factoring can give you access to that much-needed cash for things like hiring new employees, purchasing raw materials, paying taxes, taking on new business projects and much more.
Provide Customer Convenience
In addition to these benefits, invoice factoring is great for you as a business owner and a convenient option for your customer. Factoring allows your customer to stretch payments to meet their own needs by exercising their own particular credit terms and in this way, settle their accounts payable at full term, which is very helpful to them. It's a win-win for both parties — your business gets its needed working capital upfront from factoring, while your Customer is allowed to pay its vendors or suppliers at full term, thus not putting unnecessary pressure on their cash flow.
Easy to Utilize
With invoice factoring, you're receiving an advance on your company's sales from the delivery of a product or service. The money you receive from the advance on the invoice is yours so now you can use it as needed.
With other forms of financing, like a loan for instance, you may only have access to a certain limit of funds, will eventually have to pay that amount back plus interest over time. With invoice factoring, you don't owe the factor anything since it was your money from the start. In addition, you can also factor as many invoices as you want. This means factoring can grow with your business as your sales grow.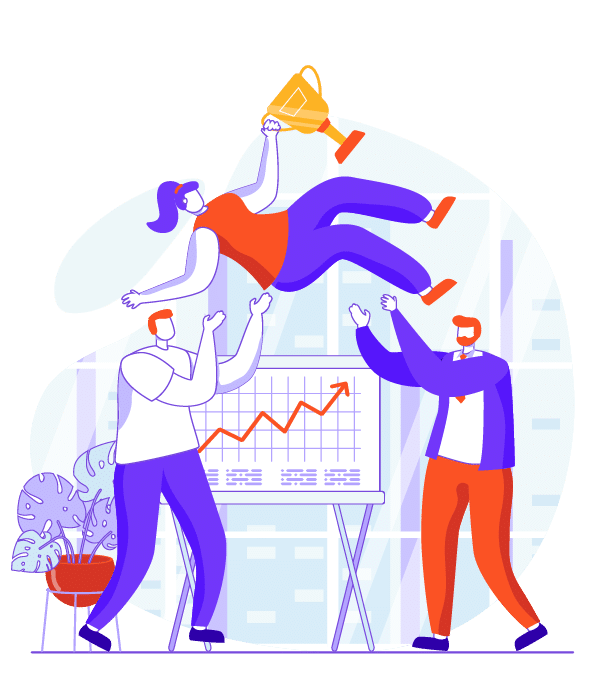 Invoice Factoring Is a Reliable Form of Financing
So why use factoring for your business? Factoring is one of the most trusted forms of business financing in the world. It's an alternative form of financing that doesn't involve you taking on debt. Instead, you're getting money you're already owed to help your business. You can turn unpaid invoices into cash quickly and in turn enable your growth and increase profitability at your company.
To learn more about how business owners can scale and drive more growth through tools like Factoring and other important considerations, please check out the list of blogs on this website, or you may contact us directly at info@eifunding.com. You can also find me on Twitter and LinkedIn.
– Ernane
Learn More About Factoring and Its Benefits
SHARE :