What Is Invoice Factoring?
Invoice Factoring Definition:
Invoice factoring, in layman's terms, is selling your business's invoices to quickly get the cash you need to pay for your business expenses. It's one of the oldest forms of business finance and is a great form of alternative financing. It's simple: you sell your business's invoices to a factor and they do the rest.

A factor is a third party that will be able to advance you most of the money from an aging invoice and collect it from your customers for you. A factor can also provide you with guidance and financial advice throughout the process. When you work with a factor, you'll be able to focus on running your business, not chasing down customers to pay their aging invoices.
---
What's important to remember when you look at the invoice factoring definition, it isn't a loan. With a loan, you only have a finite amount of capital at your disposal, and you still have to pay back the principal amount plus interest. You also have to go through an application and approval process. Depending on how immediately you need your money, you might not have time to wait for a loan.
Factoring isn't a line of credit, either. With credit cards, you may have a certain amount you can use and an annual APR that could cost you thousands of dollars if you have an unpaid balance over time. If you have an APR of 17% or even 22%, financing everything with a credit card isn't a very realistic option. Even if you only need to use the credit card a few times, the interest can make that small principal enormous in the end, so you pay back far more than you took out originally.
Invoice Factoring vs. Other Financing
With factoring, you don't need to worry about a 10-year payback period. The money the factor advances you is technically your money in the first place, and the fee a factor might charge for their services is far less than the interest you could be stuck with for a conventional bank loan.
Here's how invoice factoring compares to other types of financing options you may be considering:
How Factoring Compares to:
With a loan from a bank, you'll need to apply first and go through an approval process. Even if you're approved, you still only have access to a finite amount of capital that you'll still have to pay back at some point (a loan is a loan, after all). Even if you do get approved for the loan, you might not get approved for as much as you actually need, so it's not quite a stopgap measure or a solution for your cash-flow problems.
Once you have the money from your loan, you can use it, but with interest compounded on top of the principal, you're paying back much more than you took out. Let's say you took out a $100,000 loan. Depending on the interest rate, you might end up paying back well over $200,000.
With factoring, you don't need to worry about a 10-year payback and monthly payments like a term loan. The money the factor advances you is from your own invoices, and each advance is paid off when your Customer pays you 30 – 45 days later. Invoice factoring grows along with your Company growth and is a short-term financing solution to provide your Company the working capital it needs today.
Credit cards are typically "for emergencies only" resources, even outside of the business world. With notoriously high APRs and extra hidden fees at every turn, credit cards can be one of the worst options for business owners who need cash right away for their businesses. And you still need to be approved before you can start using a credit card in the first place!
Additionally, defaulting on a credit card or a loan can have consequences for your credit score. No matter how many points you can rack up with purchases, or how many benefits there are attached to your card, you still need to pay off that credit card. With factoring, there is a small discount fee associated with each factored invoice but once the invoice is paid by your Customer, the transaction is closed and you're done. No APR, no monthly fees, and no recurring interest payments.
Invoice factoring and invoice financing are two terms that sound similar but are actually quite different. With factoring, you don't need any kind of collateral and the money you receive from the advance isn't a loan you need to pay back.
With invoice financing, the invoice itself acts as collateral and you get a cash advance on it. However, you're still responsible for both collecting the invoice and paying back the advance. In a way, invoice financing isn't too different from a conventional loan. If you don't want to deal with interest or collateral, or if you've been unsuccessful in collecting from your customers, invoice factoring would be a better option than using invoice financing.
Recently there's been a dramatic increase in small businesses employing Merchant Cash Advances as a source for working capital funding. Merchant Cash Advances, or MCAs for short, have become attractive due to their quick application process and fast access to capital, with the approval not being so heavily dependent on your credit score. As a result, more and more businesses, who may have previously used a credit card or their own funds for working capital, are turning to MCA lenders.
The problem with MCA loans is that many companies make two critical mistakes: 1) they don't do the math as to the size and frequency of the cash withdrawals by the lenders, and 2) they often find themselves going to the well again, taking out a second, third, fourth, or more MCA loans — a term referred to as "stacking." Stacking results in a cascade of daily or weekly variable withdrawals from your small business bank account, resulting in you losing complete control over the Cash Flow you were trying to fix when you took out the advance in the first place. Factoring doesn't involve withdrawing money from your small business bank account, but rather, depositing money quickly into your account from the fruits of your labor as Advances made against your invoices for products or services your business has provided Customers. With factoring, there are no tricks, no unexpected withdrawals — just plain predictability and consistent working capital.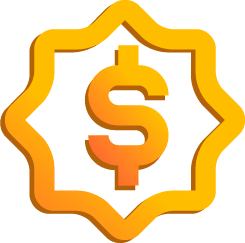 Factoring:
the Easiest Way to Get Your Funds
Invoice factoring, compared to other conventional forms of business financing, is a much easier method of securing funds for your company. You don't need to worry about interest rates, daily withdrawals, or having to pay off all the money borrowed plus interest at the end of the term loan. And as an additional benefit, your Factor handles the Collections, freeing you up to spend your time successfully running and growing your B2B business.
How Invoice Factoring Works
Now that you know what factoring is and a bit of its history, you probably want to know how exactly it works! One of the biggest upsides of using invoice factoring is that the money you're receiving was already yours, to begin with — factoring is just an alternative way of helping you get the cash your B2B business needs when it's needed most. Next, we'll cover the 5 steps to invoice factoring.
---
The Process for Factoring an Invoice

Step 1:
Deliver goods or services as you normally do for your Customers.

Step 2:
Send invoices to your Customers.

Step 3:
Sell your invoices to a factoring company and get paid an advance of 80 – 90% of the invoices.

Step 4:
Your factor collects payment directly from your Customers.

Step 5:
Once your factor has been paid in full, they'll pay you the remaining invoice balance.
---
The 5 Steps: Explained
Step 1:
Provide your product or service as you normally do. This part is easy because it doesn't require you to change anything you're currently doing within your organization's processes.
Step 2:
Send an invoice to your Customers. Once you've provided your product or service, you send an invoice with the amount owed to your business.
Step 3:
Sell your invoices to a factor and get paid. You select a factoring company to work with and then sell them your raised invoices. Once the invoices have been verified as valid, your factoring company will immediately advance you the majority of the amount being invoiced (usually between 80 and 90%) minus a small fee so your cash flow is freed up. This advance can help B2B businesses through beginning-of-the-year droughts in accounts receivable or help growing companies make immediate changes to their processes so they can continue on their upward trajectory.
Step 4:
Your factor collects payment from your Customers. It can be difficult — especially if your customers are friends or acquaintances — to constantly follow up and chase after customers to get paid. But a factor can give you cash upfront so you get the funding you need right away. And because you've sold your invoices to a factor, it's now their responsibility to collect on payments directly.
Step 5:
Once the factor has been paid in full, they'll pay you the remaining balance. Your factoring company will secure payments from your Customers and provide you with the remaining invoice amount owed.
Why Choose Small Business Invoice Factoring?
Factoring is one of the best-proven methods of alternative financing for businesses across a variety of industries and locations throughout the world.
It's a way for any growing company to get paid quickly. It's a chance to boost your cash flow while waiting on Customers to pay their outstanding invoices. It's a cash boost to support quickly growing companies. Each business situation is different, but at the end of the day, this kind of alternative financing is extremely versatile and makes sure you're not leaving money on the table when you need it most.
Take our factoring quiz to learn if invoice factoring is right for your business!
Who Can Use Factoring?
Any B2B business that invoices their customers can use factoring to get the funds they need. Businesses in industries from manufacturing to professional services can use invoice factoring to their advantage. So long as you produce an invoice for goods you deliver or services you render, you can use invoice factoring.
While any company can use invoice factoring services, there are a few types of businesses that can benefit the most from using it. These include:
Cable constructions services (for telecommunications)

Staffing services (for hotels, restaurants and rental car agencies)

Retail distribution companies

Marketing and PR agencies

Craft distilleries and breweries

Wholesale distribution of PPE & COVID-19 self-test kits

Highway repair and maintenance
---
Some of the Biggest (and Best) Reasons to Use Invoice Factoring Services
How do you know if you really need invoice factoring? If your outstanding A/Rs are holding you back from purchasing the supplies you need, making payroll or even hiring new people, small business invoice factoring is an option for you.
Here are some of the best reasons to use invoice factoring for your business:
---
What Other Value Can a Factor Provide You?
When you work with a trusted and professional factor, you can rest easy knowing you're working with a financial advisor and business partner that has your company's best interest in mind. Often, a factor can also help guide you through tough or unexpected situations, especially when it's your funding that's on the line.
In the case of the unexpected, being prepared with a trusted factor can make a huge difference for your B2B business. Beyond invoice factoring, a factor can also consolidate your debt and keep fulfilling your customers' orders to keep growing your company. At ei Funding, for example, we can also help with debt consolidation and P.O. financing.
---
Debt Consolidation
Debt consolidation is when you, the business owner, roll short-term funding loans like Merchant Cash Advances (MCA) into one loan. This lowers both the amount of interest you pay out as well as the payback period for your loans.
Like the name implies, debt consolidation doesn't magically make the debt go away, but it does make it easier to manage. Short-term funding options like MCAs can add up quickly. Having one, two or even three MCAs to pay back can really put you under financial stress if you try to pay off everything at once.
Debt consolidation, like factoring, helps to put you back in control of your cash flow. "Stacking" too many MCAs can result in variable amounts coming out of your accounts. But with debt consolidation, you have one loan and a known amount being withdrawn from your business account each month.
P.O. Financing
P.O. financing, or "purchase order financing," is a form of asset-based financing that enables you to fill orders for your customers. When you use P.O. financing, you don't sell equity or take on debt. Rather, it helps you finance manufacturing transportation suppliers so you can fill an order with the invoice securing the financing itself.
P.O. financing is a little more restrictive than simple invoice factoring. P.O. financing can only be used to finance purchases that help you fulfill your customer's order. However, it still isn't a loan, so you don't have to worry about a lengthy application process.
As far as business finance options go, P.O. financing can be a great choice for wholesalers, manufacturers and other similar businesses. It can be especially useful if your orders come in a seasonal cycle, with a spike that outstrips your liquidity or available capital to fill the order.
Browse Our Free Resources for Business Growth
We're eager to get your B2B business on the path to financial success. If you're still on the fence about applying, take advantage of these free resources in the meantime.