Stop Stunting Business Growth Due to Low Cash Flow
Your brewery is quickly growing. What a great problem to have, right? Well, yes and no.
The great news is that you're gaining new business, but the reality is: you need stronger cash flow right now to support production, new hires and other related expenses that come with a growing brewery.
Without a boost in cash flow today, you risk preventing your business from growing to its full potential tomorrow.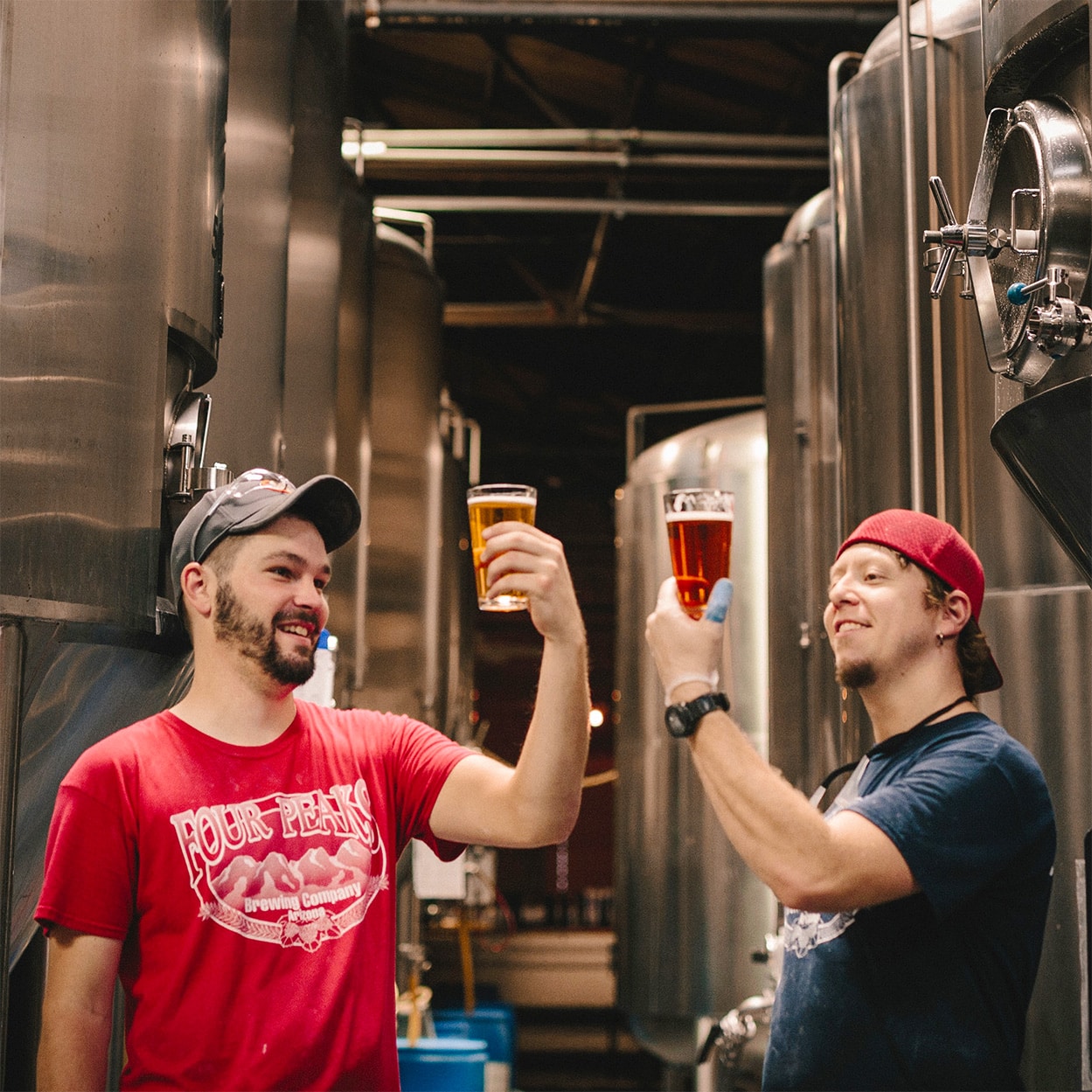 The Solution Starts With ei Funding
That's where ei Funding steps in. With the help of invoice factoring, you'll receive the upfront cash you need to pay for your current production, new orders and any other expenses associated with business expansion.
Haven't heard of invoice factoring? This alternative financing option can not only take care of any aging invoices you've been struggling to collect on, but it can also boost your productivity and allow you to focus on running and growing your brewery the way you know it can.
If you have questions, we're here to provide the guidance and personalized financial advice you need throughout the process.
Benefits of Invoice Factoring for Breweries
One of the biggest upsides of using invoice factoring is that the money you're receiving was already yours to begin with!
Factoring is just an alternative way of helping you get the cash you need when you need it most.
Here are some of the many benefits you can expect with invoice factoring.
Fast Funding to Use Toward Business Expenses
Cash Advances Up to 90% of Invoice Amounts
Setup in As Few As 24 Hours From Pre-Approval
Personalized, Attentive Customer Service
Access to a 24/7 Online System & Monthly Reports
No Annual APR, Debts or Hidden Fees
---
Our Simple 5-Step Process
At ei Funding, we make the process easy for you. Here's how it works:

Step 1:
Deliver goods or services as you normally do for your Customers.

Step 2:
Send invoices to your Customers.

Step 3:
Sell your invoices to a factoring company and get paid an advance of 80 – 90% of the invoices.

Step 4:
Your factor collects payment directly from your Customers.

Step 5:
Once your factor has been paid in full, they'll pay you the remaining invoice balance.
---
Hear It From a Brewery Like Yours
When Unity Vibration Kombucha — a Michigan-based kombucha tea and beer company — came to us, they were in immediate need of higher cash flow to fund their booming growth.
We worked with owners Tarek and Rachel to identify the services that would really benefit them the most: invoice factoring and P.O. financing (or, purchase order financing) to short up the working capital needed as their business continued growing.
With invoice factoring through ei Funding, Unity Vibration received cash upfront to fund current production and new orders. This helped boost their productivity and allowed them to focus on running their business, rather than constantly worrying about outstanding receivables.
We've worked with Ernane since last Spring. He's helped us immensely as far as our cash flow. It's been a real game-changer, honestly. He's been keeping things going for us. I wish we had known about Ernane sooner in our business cycle, it would have been really helpful. He's asked 'Do you guys need money? What can I do for you?' He's met us face-to-face and given us that personal touch. He's a very friendly person and I definitely recommend him to any business owner."
— Tarek Kanaan, Unity Vibration Kombucha